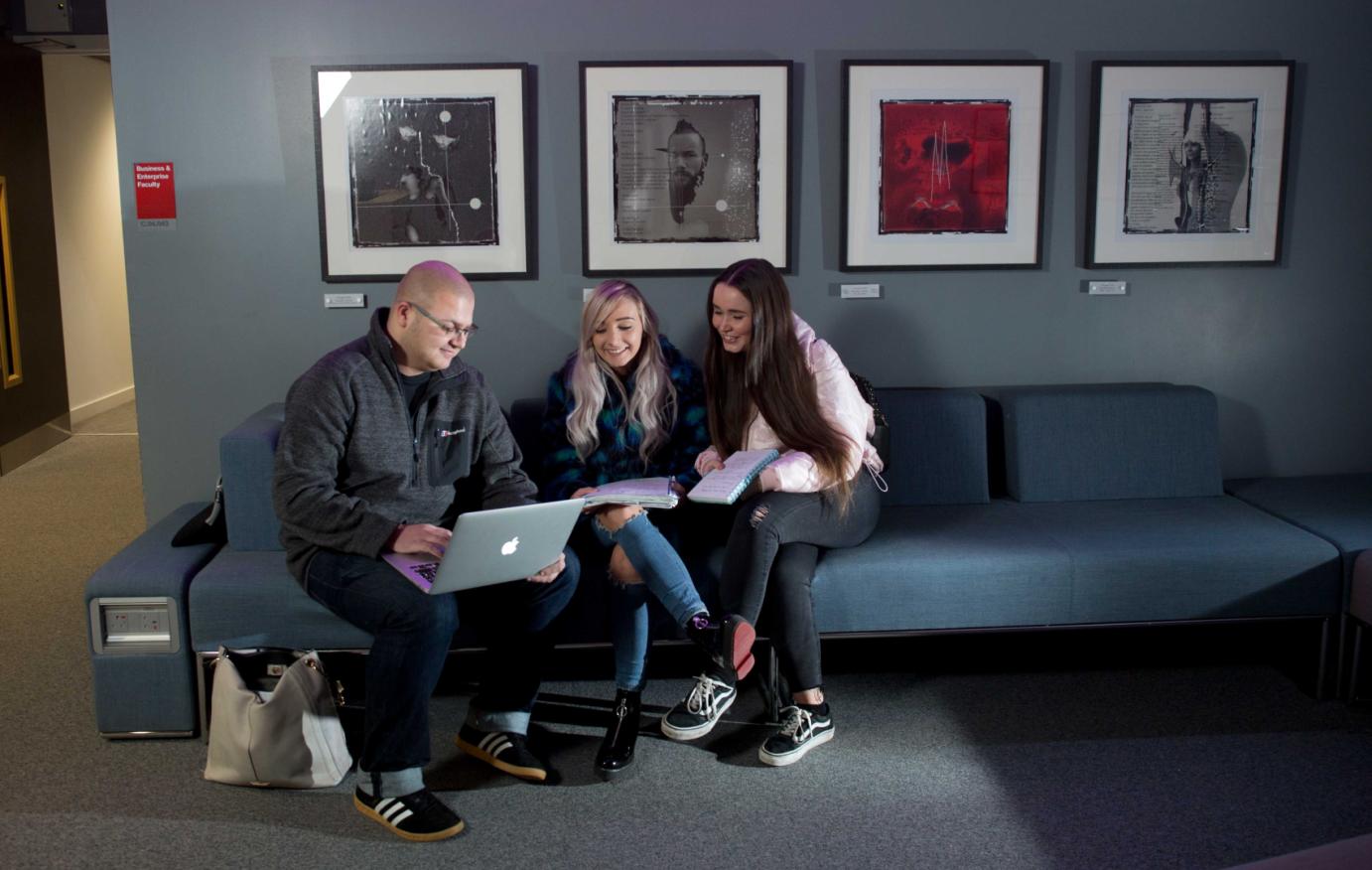 CIPS Advanced Diploma in Procurement and Supply (Day)
(SCQF level 8)
Business & Procurement, Education and Humanities
Apply Now
Mode of Study
Part-time
Start Date
15th Mar 2023, 34 weeks
Day(s):
Wednesday
Time:
9:00 - 13:00
Location
City Campus
Cost
£ 2400
Overview
City of Glasgow College is a CIPS Centre of Excellence.
All our CIPS courses are entirely tutor-led, with a blend of live online lectures and campus tutorials. We also provide additional study materials and discussion forums on our virtual learning environment.
All of our tutors are qualified to Masters level and/or MCIPS.
We have 3 start dates per year August, November and March. Please ensure you are booking on the correct intake.
The price quoted is for tuition of the entire qualification. If you are only looking to study an individual module, please contact us using the contact information on this page. The price quoted does not include CIPS membership, CIPS examinations or Study Materials. For further information about these costs, please contact us and request our CIPS handbook.
The course provides senior buyers, contract and supply chain managers with the expertise to improve organisational procurement and to fulfill organisational objectives. It gives you the knowledge base to reduce cost, improve quality and timescales, manage the supply chain and deal with legal issues.
Building on the practical knowledge and understanding gained at CIPS Level 4 Diploma in Procurement and Supply you will develop a higher level of practical, theoretical and technical knowledge and understanding of procurement and supply. Your learning will focus on how to deal with key aspects of risk in supply chains and mitigation of those risks; processing and evaluating contracts and the impact of legal implications when contracts are breached.
On completion of this qualification, you can expect to improve your overall organisational procurement and supply performance to fulfill your organisational objectives.
The complete syllabus can be downloaded directly from CIPS Procurement and Supply Qualifications.
Entry requirements
Minimum entry requirements
You must have completed a CIPS Diploma in Procurement and Supply.
Additional selection requirements
You must be registered with CIPS as a student member before starting the course.
What you study
CORE MODULES
Managing Teams and Individuals
On completion of this module, learners will be able to evaluate the different schools of thought and the reasoning behind the variety of approaches to the management of themselves, individuals and groups or teams within organisations.
Advanced Contract & Financial Management
On completion of this module, learners will be able to develop measures to ensure and improve contract performance as they assess the concept and use of strategic sourcing and also consider financial aspects that may impact procurement and supply activity.
Managing Supply Chain Risk
On completion of this module, learners will be able to appraise a variety of tools and techniques to establish the level of risk in supply chains and to recommend and apply ways of avoiding, mitigating or managing risk.
Managing Contractual Risk
On completion of this module, learners will be able to evaluate the legal and process issues relating to the formation of contracts and the legal implications of contractual nonconformance. They will also assess the impacts of breach of contract and examine coping remedies and provisions that are available under such circumstances.
Managing Ethical Procurement and Supply
On completion of this module, learners will be able to explain the impact of and initiatives to improve, sustainability and the managerial approaches to promote ethical practices in procurement and supply
OPTIONAL MODULES
Achieving Competitive Advantage through the Supply Chain
On completion of this module, learners will be able to assess a range of processes that support the achievement of competitive advantage and improvements in organisational performance through its supply chain.
Category Management
On completion of this module, learners will be able to evaluate approaches that can be adopted to develop category management of both direct and indirect organisational expenditure and plan for the associated strategic processes.
Advanced Negotiation
On completion of this module learners will be able to examine the key stages of the negotiation process and the influence of relationships and ethics on the process. They will also assess the methods and behavioural factors which can influence others
After the course
Careers
Completion of this course allows progression to CIPS Professional Diploma in Procurement and Supply.
Teaching
How the course is taught
This course is taught as a day release course on a Wednesday from 9am - 1pm.
Teaching includes tutor-led sessions online using video conferencing and on campus exam preparation sessions. This will be further supplemented by activities and support on our Virtual Learning Environment.
Additionally, we recommend that you also commit to at least 335 Self Study hours. This includes wider reading of the subject areas and revision to give yourself the best preparation for successfully achieving the qualification.
Assessment methods
Each module has an exam. Six credit module exams are Objective Response and 12 credit modules are Constructive Response.
Objective response (OR) are computer-based, which allow you to select a response from a list of possible answers. The exam time is 90 minutes.
Constructed response (CR) – these exams require a longer, essay-type response to questions. The exam time is 3 hours.
Examinations take place at City of Glasgow College or remote invigilation can be organised for an additional fee.
Additional Information
Materials
Students must join CIPS as a student member.
You will need a study guide for each module which can be purchased from the CIPS bookshop.
CIPS charge an exam fee per exam and in 2021 these were £48 and £76 for OR and CR exams respectively.
Mode of Study:




Part-time

Part-time

Start Date:




15th Mar 2023, 34 weeks

Day(s):

Wednesday

Time:

9:00

-

13:00

Location:




City Campus

Cost:




£ 2400